Am I required to take preparatory courses?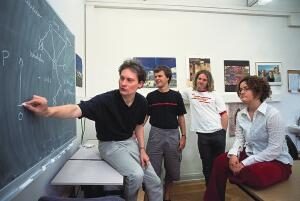 Many subjects – especially in the fields of natural sciences, economic sciences and life sciences – offer preparatory courses ("Propädeutika"). These are designed to help prospective students master the transition from learning at school to learning, working and conducting research at a university. They provide an important first step towards a successful beginning of studies.
On the page below you will find an overview of all preparatory courses available. In many cases you can enrol directly via an online portal on the website of your preparatory course.
Please note: the preparatory courses normally take place some time before the beginning of the lecture period! Therefore you should make a note of the courses which interest you well ahead of time, so that you can include them in your planning for moving to Göttingen.